By Tom Conway
Sponsored by Wedding Stories by Tania
To stand out among the best wedding photographers in Northern Virginia, you have to listen and know what a client wants, what types of shots — traditional or photojournalistic — will capture that special day, and you have to love what you do.  Tania Hossain and her team at Wedding Stories by Tania know the importance of what they do. "Every single photo tells a story. Some child will see one of those photographs 100 years from now," says Hossain. "What will they think? The photos will be on the wall in someone's home. Who will look at it? What will it mean to them?"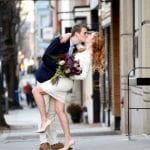 To Hossain, wedding photography is not just a paycheck. "Every photograph is a legacy piece," she says. "You see children, grandchildren and how they grow up."
Hossain says she "lives in a world changed by a pinhole camera." Her father was a diplomat, and her family lived all over the world. Born in Bangladesh, Hossain's family moved to Malaysia when she reached school age and lived there for several years before returning to Bangladesh for her middle school years. Her high school years were spent in Romania, where a teacher suggested that she needed a practicum added to her coursework.
So, she made a pinhole camera, and immediately she saw the world in an entirely different way. "I was 16. I spent hours and hours taking pictures. It was like reading a book; I was so fascinated with what I could find. How can I photograph a single grain of sand? A tree? Someone standing under a tree? I would step into the darkroom and the world was gone, and then a whole person would emerge from nothing, and I would sometimes think, 'I don't remember taking that picture,' and yet there it was."
In 1991, Hossain immigrated to the United States, attending junior college in Rome, Georgia, where she became the sports photographer for the school newspaper. Within a few years, she was married and living on the west coast. "I got to go shark fishing. I drove on the Pacific Coast Highway. I loved rock climbing, and there were a lot of places to do that."  She photographed it all, documenting her own life, her own story.
Despite the wonder of life in the west, however, she fell in love with Virginia when they moved here in the mid-1990s.  "It's not the same," she said. "I thought it was the most beautiful place on earth. In Virginia, I can touch the tree, I can touch the mountain. It embraces me."
Meanwhile, photography was always a part of her life. She continued to take pictures of nature, photographed diplomatic events and, as an employee for WholeFoods, she photographed a sponsored event at the National Zoo.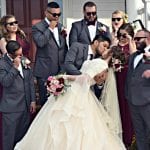 In 2011, a friend asked Hossain to photograph her wedding. That was when everything changed. "I saw so much emotion, so much happening — someone was crying and I didn't know why. I wanted to know more. I wanted to capture those stories. I'm so hungry and thirsty for those moments. I love to see how they're going to react when he sees her and she sees him."
She began shooting more weddings, attending conferences and learning everything she could about the business end of wedding photography. "I go to Shutterfest. It's a three-day conference, and I don't sleep. It's just photographers teaching other photographers. Shutterfest took me from being a photographer who happened to photograph weddings to a truly professional wedding photographer."
"Now, I have a wonderful team of talented and professional photographers and videographers who crave being a part of a wedding day as much as I do. We do all kinds of weddings; the lifestyle, religious, and cultural aspects don't matter. We won't decline anyone. I enjoy getting to know our clients and having assembled a really amazing team allows me to do that. Photography is an intimate profession. You get so up close and personal in the lives of others, and having open communication with the couple getting married is a critical part of our service."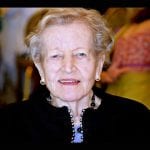 The relationships, the connections, and the meaning behind the photographs she delivers are what she truly prizes. "I've been photographing one family, the Wineland family, for years. I've done weddings, birthdays, and other events, I've seen the kids grow up.  Now, Charlotte Wineland is turning 100 years old and they have invited me to stay with them in Massanutten for a week. The whole family will be there, and I'll be there to capture those moments.  I'm going to be in this family's life for my entire lifetime. The key is always the story. I want to tell the story."