By Lisa Beth Miller
As you plan for your big day and search for your dream venue, it is important to pay attention to what assistance is offered at each venue. If the venue itself provides a coordinator, you may not need to hire a separate event coordinator. Confused about the differences between the two types of coordinators? Here are some tips regarding the roles of venue coordinators and event coordinators:
Venue Coordinators:
When you're picking out your wedding venue, one of the first things you should ask is whether or not there is an on-site wedding coordinator at your disposal. If your venue offers a coordinator as part of its package, that means there's no added cost for this added benefit.
A venue coordinator works for the venue, not directly for you. They'll act as a liaison between you and the venue's operations team, which means they'll show you the venue, help coordinate any services offered on-site (from in-house catering to valet parking), and process the final invoice.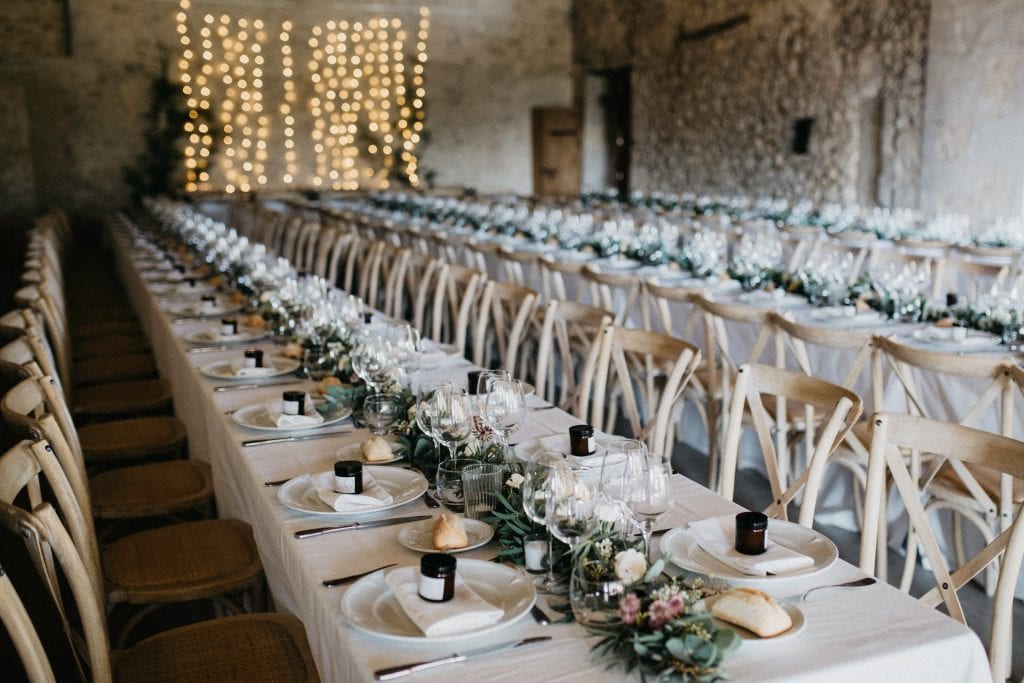 They'll typically deal with the logistics of a wedding on the day of, like giving vendors access to the site for setup and breakdown, setting up tables and chairs, ensuring the power and plumbing works, cleaning the space before and after the event, and keeping things safe.
Make sure you have a firm understanding of how much the venue coordinator is willing to do for you. If they will ONLY handle the big picture elements of your big day, then you need to consider who will help with the little details.
Perhaps your wedding party and reliable family members can help with minor decorations and details, but it might be wise to hire a wedding planner to tackle these tasks.
Event Coordinators:
If the venue you're considering does NOT offer an on-site coordinator, you may want to hire an event coordinator. This person is separate from the venue and will be hired directly by YOU, which means you'll need to factor this expense into your budget. It's an added cost but could prove to be a very worthwhile one.
An event coordinator is a wedding planner, so they'll help you plan the details of your big day. If you hire someone from the very start, they'll be present for every major wedding-related decision you make and will help turn your dream into a reality. If you'd rather plan the wedding yourself but want someone present to help with the day-of details, a day-of coordinator will help carry out your vision on the actual day. Whether you bring someone on from the start or at the last minute, a planner will be an advocate for YOU.
There's usually no limit to what an event coordinator will do for you. They'll handle a moody bridesmaid, track down a missing vendor, tie some bowties when the groom suddenly realizes NO ONE knows how and generally ensures everything you planned comes to fruition. Your event coordinator will travel with you from wherever you're getting ready for your ceremony and then on to your reception. Your event coordinator will also act as the liaison between you and ALL of your vendors in order to make sure everyone is on the same page at all times.
Your event coordinator's goal is to make sure you are able to enjoy every moment of your wedding without worrying if the right people are in the right place at the right time or about whether or not you're sticking to the schedule. Consider them your big day BFF, there to guide you and your partner through the whole process as smoothly as possible. After all, they'll be by your side from the moment you start planning until you make your grand exit.
Unlike a full-service wedding coordinator, a "Day-of" coordinator is for brides and grooms who want to do most of the planning themselves, but when their wedding day arrives, they need a professional to execute all of their hard work. This type of coordinator is less expensive and is less involved in the planning stages of the event. Instead, she takes responsibility for everything running smoothly on the day of the wedding.