By Tom Conway
Sponsored by Wedding Stories by Tania
Wedding Stories by Tania is setting a new standard among the best wedding photographers and videographers in and around Washington, D.C. "We want to have video and pictures to tell the whole story from beginning to end," said Tania Hossain, the company's founder and lead photographer. "We want to capture everything special about the day, including all of the friends and loved ones who were there and the moments you'll tell your kids and your grandkids about."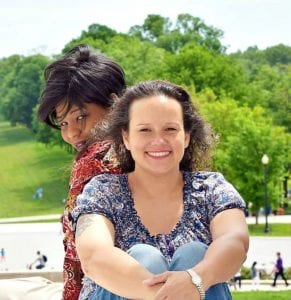 "Pictures aren't static things these days," Hossain continued. "Facebook and Instagram have changed everything. People from halfway around the world can see everything through photo and video as if they were there. That's why telling the whole story is so important. It used to be these pictures might just hang on someone's wall, but now they are everywhere."
Of course, the story doesn't start with the wedding, which is why Wedding Stories by Tania offers an engagement session with every wedding package.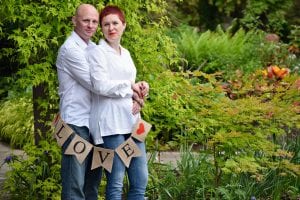 "We really value having an engagement session with our clients. It's not like they just show up one day and get married, there's a story to their love." Unlike wedding photography, engagement photos can be more casual and fun. Couples can relax, wear casual clothes and have photos taken at special places.
"We've even photographed actual proposals, which is really cool. We've recreated a few in engagement sessions, too. I feel like that's where the story really starts." It makes sense. The wedding is when two people make a promise to spend their lives together, but the proposal marks the point where two people transition from thinking separately about the future to actively planning it together.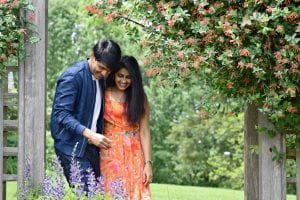 "Engagement sessions are always a lot of fun, and it lets me get to know these people better. I learn how they prefer to be photographed, how to pose them, what expressions to watch for, but mostly it just helps me get to know them. It's important. I will interact with friends and family. I'll often be the go-to person at the wedding, because I'm standing right in front of you. I need you to be comfortable having me there."
Of course, an engagement session serves other useful purposes as well. Engagement photos can be used in announcements and invitations, in creating giveaways and mementos for the wedding, and as a key decorative item. "A lot of couples have a picture at the entrance to the ceremony or reception, since they often aren't there to greet people as they come in. Sometimes they even have a slide show that people can watch as they wait for things to get started. We even did a wedding where we made a slide show of photos from the ceremony for guests to watch during the cocktail hour before the reception. That was hectic, and we didn't have much time to edit the photos, but it worked."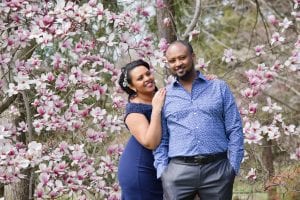 Wedding photography has come a long way since the days when your great-grandparents stood stiffly holding each other as if they had just met, looking slightly constipated and nervous. Today, wedding photographers aren't just there to get a portrait for the mantel, they're there to tell a story. Wedding Stories by Tania is committed to bringing that story to life.