By Erin Pittman
Sponsored by Pampered Chef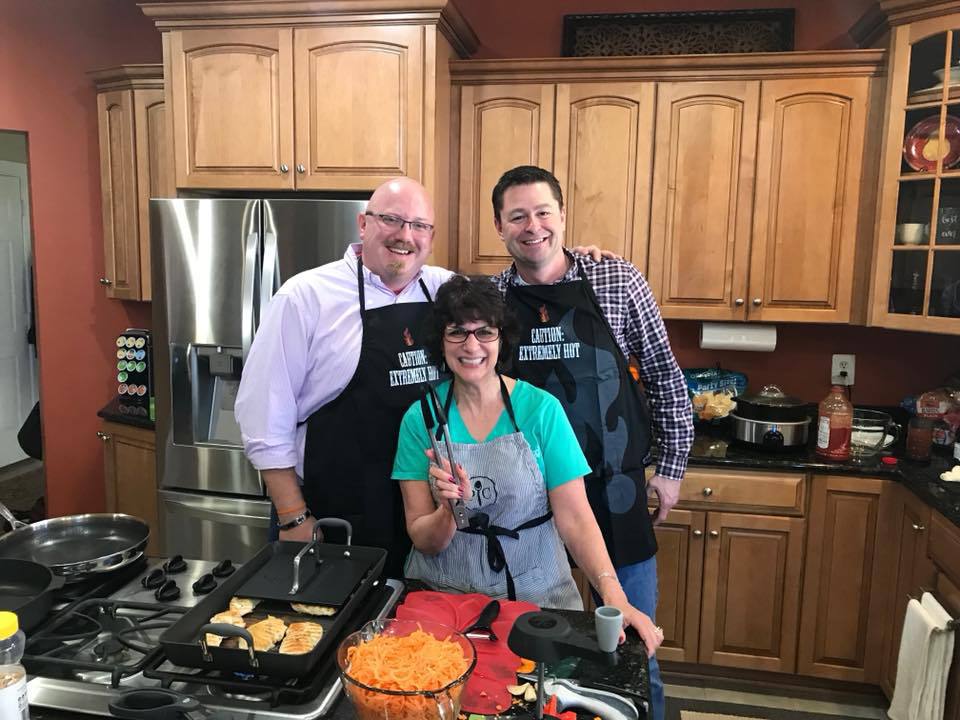 One of the most popular rooms to stock from a bridal registry is the kitchen. Who doesn't want new stoneware, appliances and gadgets for entertaining in a new home? What if you could do so in a more creative and fun way?
Anna Tjoumas, local Pampered Chef consultant, offers creative twists on the traditional bridal registries and showers. With typical registries, couples go to the store and register. With Pampered Chef, they get more.
"Couples create their registries, have a shower and receive all the host benefits including free and discounted items, plus monthly specials," said Anna.
Pampered Chef Bridal Showers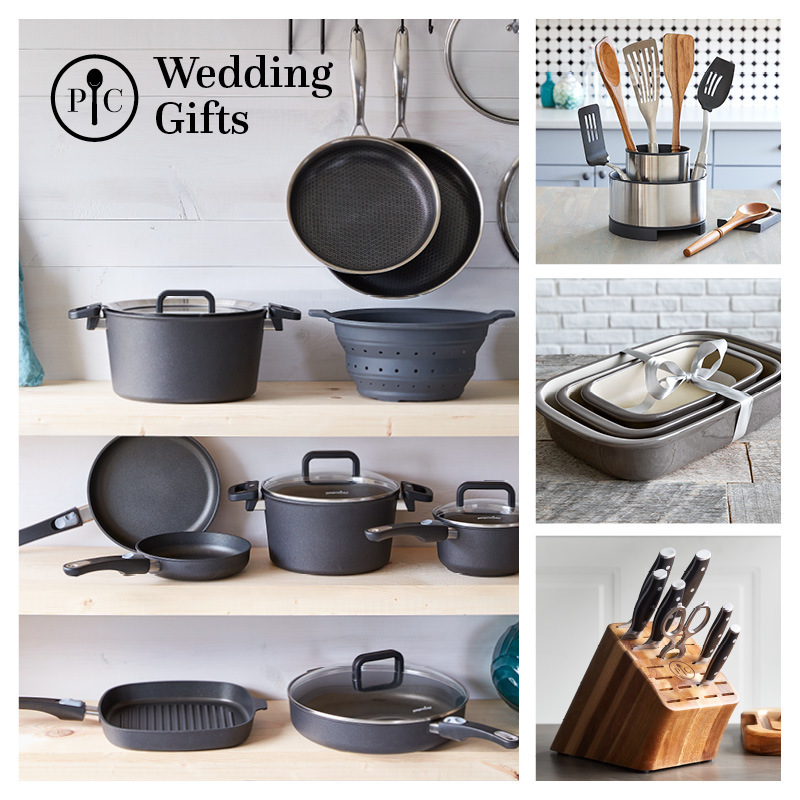 At the shower, guests shop from a couple's Pampered Chef registry and can purchase items for themselves, too. There's no need for guests to shop ahead, as they can complete their shopping and celebrating of the bride all in one stop. Anna displays a board with all items the bride has registered for. Attendees simply pull the item they wish to buy and pay for it at the shower. The more items purchased, the more free and discounted item rewards the bride will receive to stock her new kitchen — all on top of her registry items gifted by guests.
At showers, Anna prepares a few dishes and briefly explains what she prepared, but the focus remains on the bride. Anna also brings an apron and has all the guests sign it as a keepsake for the bride. Those holding the shower can plan games and activities as they would at any bridal shower.
Couples will receive personalized support when choosing items for their registry, as well.
"I like to look at the registries they create. Sometimes they just want to put little things. I'll ask if there are other things they'd like to add and tell them not to be afraid to put things like cookware on there," she said. "I love to coach brides with their registries and help them fully equip their kitchens. I lead them to create the kitchen that they need."
Anna has also held couples' showers with great success, even getting the men to be her volunteers.
"I put an apron on one man that said 'Caution! Extremely hot!'" she said. "The group was egging him on, and it was a lot of fun."
Pampered Chef Bridal Registries
Couples can also choose not to have a shower and simply have a registry with Anna. Her website is available for shopping 24/7.
Some of the most popular items include:
Knife sets and blocks
Cookware
Pressure cooker
Cooking blender
Stoneware entertainment pieces
Tools
Food processors
Choppers
Cutting boards
There's plenty for the grooms too! Check out the grilling tools, electronic bottle openers, and bar and wine supplies. And you'll find much more at her website.
Giving a gift from Pampered Chef, or making your own purchase, comes with personalized product support. Each item features its own warranty — many are lifetime — and comes with a 30-day money back guarantee. Try items for 30 days, and if you or the bride aren't happy with them, simply contact Anna to return them for an exchange or full refund.
Visit Anna's website to peruse items, and contact her to create a registry, book a shower or do some wedding gift shopping!