Captured & submitted by Phocus and Company
We could not have described Brooke's dress any better than she did! It was gorgeous from head to toe. When she put it on for the first time, she left everyone in the room speechless. It can sometimes be hard to find THE dress, but when you finally do, you can't help but get those butterflies. Reality comes flooding in, and it hits you that you are getting married!
Tell Us About Your First Dance!WHAT WAS YOUR FIRST DANCE SONG?:
Still the One by Teddy Swims
WHY DID YOU CHOOSE THAT SONG?:
"Our entire relationship has been long distance. Dating in general is hard enough these days, but throw in a couple hundred miles in between and it seems near impossible. We chose this song because no matter what, at the end of the day, we are still the ones, no matter what. Also, Teddy Swims cover because his voice is magic."-Brooke
Tell us about THE dress!
"I've never been the person to pre-plan my wedding day, so finding the right dress wasn't an easy task.. in fact it took me 3 tries! Finally, after going back to the same one multiple times, I realized it was the one. Simple, romantic, elegant and everything I could have wanted."-Brooke
There was not a dry eye in sight when Brooke and Peyton shared their first dance together. It took a lot for both of them to get to their wedding day, physically and emotionally. There was a chance it was not going to happen on that day due to Brooke losing her father so suddenly, but they were able to lean on one another in that time to make their day still go to plan.
Describe the BRIDE on your wedding day!
"Breathtakingly beautiful, peaceful & serene."-Peyton
We were apart of Brooke and Peyton's journey of getting to their wedding day from the very beginning, and so it was very surreal for us to finally have their big day here. Brooke was very nervous, because she just wanted everything to go perfectly. None the less, she had a team of vendors, and a very supportive family by her side to make it happen.
Peyton was looking real dapper on his wedding day, and he knew it! We loved the suit colors that were chosen, by Brooke of course ;), but he rocked it! It was also a very emotional day for him as well due to losing his mom a few years prior.
What was the most EMOTIONAL part of the day and WHY?
"Reading the letter to my mom who passed in 2019."-Peyton
Losing someone that is such a huge impact on your life could shatter your world, no doubt, but especially when you are so close to them. Mom's play a major role in a child's life, but there is such a deep connection between her and her son. None the less, there is no doubt that Peyton's mom was celebrating this special day in spirit, and standing by his side on one of the most important days of his life.
What was the most EMOTIONAL part of the day and WHY?
"Reading the letter to my dad who passed in September."-Brooke
Losing Brooke's father shook so many lives, including ours. Growing up in an Italian family, we understand the core of family. Brooke's family is very much the same as ours, so you can only imagine how hard this loss has hit their family. Through the pain and sorrow, Brooke's family depended on one another to get through this together. That is what family does at the end of the day, have each other's back through every up and every down.
What is ONE moment of your wedding you will always remember?
"Just at the right moment, the sun peaked through the trees and into the chapel as we stood face to face vowing to share our life together in front of the most important people in our lives."-Brooke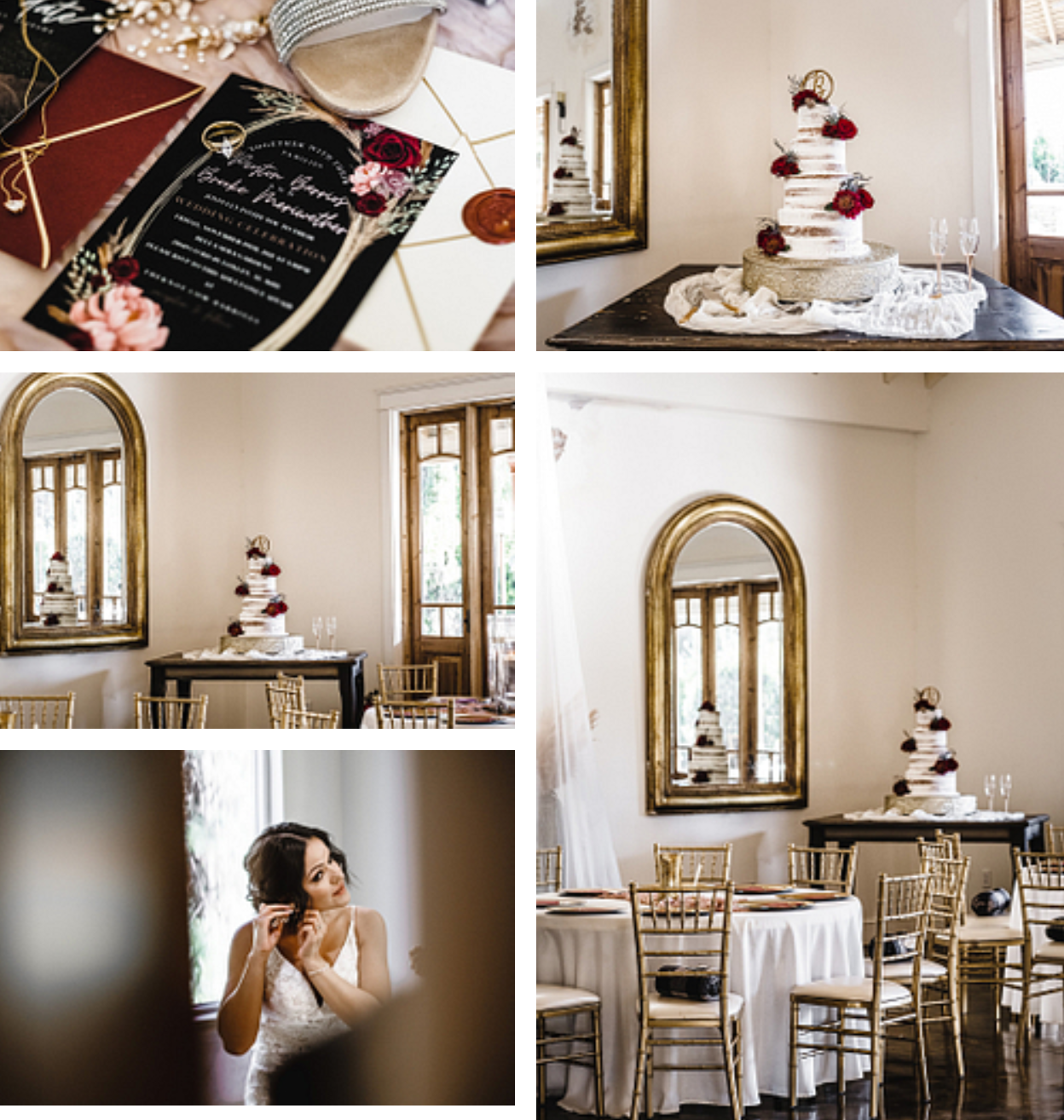 Second Shooter: Phocus and Company//DJ: Any Day DJ//Design and Decor: Wedding Walls//Floral Designer: Just Judy's Flowers//Beauty: Jo Rich Beauty//Tuxedo and Mens Attire:Randall's Formal Wear//Dress Store: The Bridal Loft//Reception Venue: Bella Sera Gardens//Photographer: Phocus and Company//