Captured & submitted by Vanessa Joy Photography
How did you and your fiancé meet?
We met through mutual friends! My best rind at the time was living with his roommate. When I came to Rhode Island to celebrate her birthday, my fiancé and I met. We all went to dinner and somehow he ended up sitting across from one another. It had seemed like everyone else was no longer there and we were on our first date. We have been attached at the hip ever since.
How did your fiancé propose?
He had told me he was making a trip to NYC from Rhode Island with his friends to see a Boxing match at MSG. Prior to this, he had one of my good friends ask me to go out to dinner on that very night + of course I said YES! When the day came, he packed his bag and left me in the morning as I spent the day with his family and got ready to go out to dinner with my friend at night. I got to my friend's house and talked over a glass of wine with no thought in my mind that my Fiancé would be proposing to me that night. When we got to the restaurant the host had told us our table was not yet ready + sat us at the bar. When the bartender placed my drink in front of me, he asked do you know those people over there as I turned and looked over my should, my entire family (from NJ) were waving to me with his entire family + and as I turned back around my Fiancé was walking towards me with a ring while he had our friend photographer capturing every moment! After i said yes, we had an amazing celebration at the restaurant (Café Nuovo) with our family and friends. The best night ever!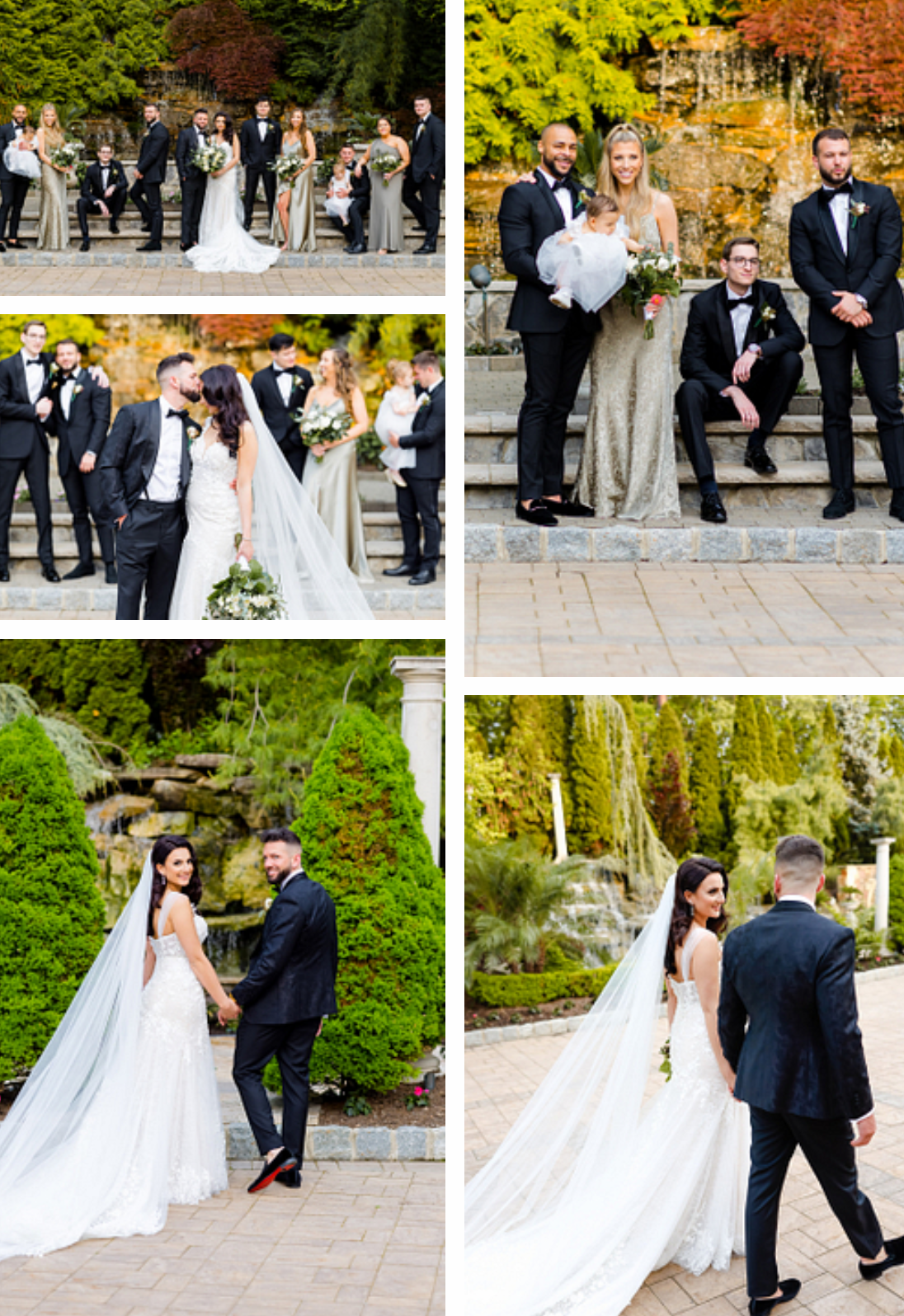 Photo Booth Equipment: Seth Kramer Productions//Photo Booth Equipment:The Endiy Shop//Caterer: Curbside Confections//Transportation:Santos VIP Limousine Service//Apparel: Martina Liana//Cake Designer: Palermo's Bakery//Event Planner: Detailed Events By Lo LLC//Shoes: Badgley Mischka//Bridesmaid Dresses: Jenny Yoo Collection//Dress Designer:Martina Liana Bridal//Floral Designer: Arcadia Floral Co.//Ceremony Location: Seasons//Cinema and Video: Rob Adams Films//Makeup Artist: The House of Beauty//Musicians: The Face Show//Photographer: Vanessa Joy Photography//