By Katrina Wilson | Photos Provided by Reston Limousine
Limousines, sprinter vans and motorbuses are several ways brides can feel like a celebrity as they transport in style to and from their wedding.
Robin Cunningham, marketing manager for Reston Limousine, said transportation for bachelor, bachelorette and wedding parties is not always top of mind when planning weddings. But she said transportation should be.
"Our 30+ years of experience sets us apart from the rest. We are one of the oldest and biggest fleets that serve the DMV. We have offices in Virginia, Maryland, and D.C. Our fleet of over 200 vehicles is something that sets us apart from the rest," she said. "We have sedans to motorcoaches to transport guests from the hotel to the venue, from the venue to the reception and everything in between."
Space and Variety
With over 200 vehicles, Reston Limousine transports folks as far as Baltimore to Woodbridge to Purcellville and then some.
 "We have a great sales team with a lot of experience that helps educate and point customers in the right direction. We've done thousands of weddings," said Cunningham.
For example, she said a lot of brides think they want a limo for their wedding day, but learn it is not easy to get in and out of a limo with a wedding dress. She said the big poofy wedding dress makes it hard to maneuver around the seats. She said the knowledgeable sales team can let brides know that a sprinter limousine or something bigger may be the better fit for them.
For that reason, brides should know how many individuals will be in the bridal party.
Wine Tours
CEO and President Kristina Bouweiri pioneered Loudoun County wine tours more than 20 years ago, and they are still one of the things Reston Limousine is well known for.
"Our sales team has the experience to help you plan the perfect winery or brewery outing to best accommodate your timeframe and schedule," Cunningham said.
Riding Safely . . . Celebrity Style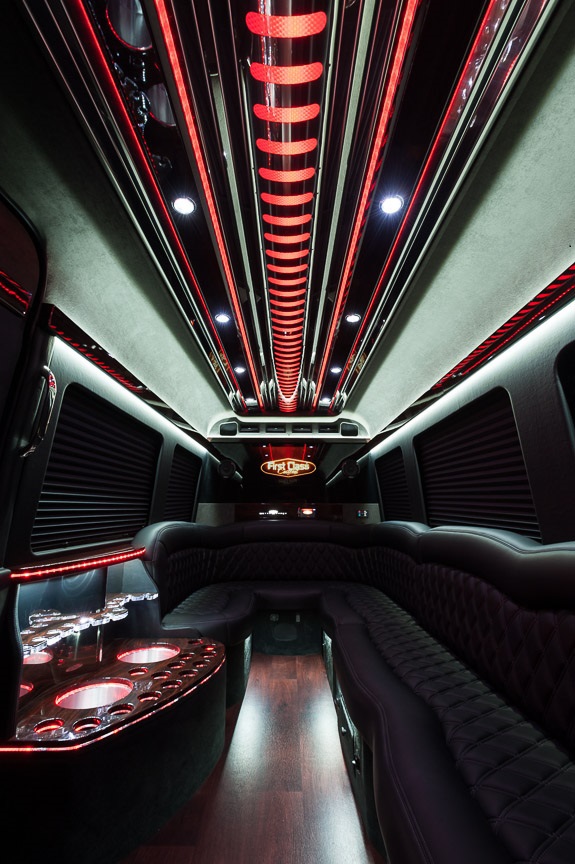 "Our experienced drivers are safe, prompt, reliable and they can navigate the backroads – especially for the wineries and breweries," Cunningham said.
She said this is important because many of the wineries are on back roads. She said drivers can make sure the bachelor and bachelorette parties go without a hitch.
Transportation is not always the first thought about weddings or bachelor/ bachelorette parties, Cunningham said. She added that rideshare companies like Uber and Lyft can be unreliable sometimes and don't go to all areas.
Wedding transportation, wine tours and corporate transportation are among the many ways Reston Limousine caters to the DMV.
As a woman-owned transportation company, led by President and CEO Kristina Bouweiri, Reston Limousine has been the premier transportation provider to the DMV for over 30 years.
For more information on the company, click here.
Katrina Wilson is a contributing writer for Brides & Weddings.