Sara and Declan's never planned to get married on April 2, 2022. Covid-19 foiled the couple's original November 6, 2021 plans when the groom's friends and family were unable to fly into the United States. There was no way they would celebrate their union without Declan's most important people!
The couple hosted guests from the UK and US. The weekend started with a welcome party, during which guests got to know each other. Friendships were formed and stories were exchanged throughout the night over craft beer, cocktails, and mouth-watering gourmet pizza. The next morning as the bride and her besties got ready, the groom and his party started the day in the best way they knew how – Top Golf! It was clear that Declan was soaking in each moment, seeing his best friends banter as if all had known each other for years. Meanwhile, Sara and her girls spent the morning with a stellar hair and makeup team, making TikToks and laughing their way through recollected memories.
Sara and Declan opted out of a first look. They wanted the first time they saw each other to be walking down the aisle and boy was that moment worth it. Tears welled up in Declan's eyes as his showstopper of a bride swept down the aisle in a sleek modern dress, veil, and cape. They married in the middle of the skyline at the Grand Bohemian, overlooking in downtown Charlotte. By the time they said "I-Do," there was not a dry eye. Even the vendors were blown away by the love these two had for each other. They had waited so long. Their first kiss and walk down the aisle was joy-filled and celebratory. Finally, they were married!
The couple made it clear early on that the most important element of their day was the gathering of family and friends locally and from across the pond. It was the first time everyone had been together in years, and they took the opportunity to celebrate! Guests of all ages danced the night away and celebrated the marriage of this beautiful couple!
Cheers to Sara and Declan!
Madbou Photo + Films is a Washington DC-based, husband and wife photography and film team. We love to travel and capture unique and special days. We spend a great deal of time getting to know our couples and making sure their galleries and films are true to who they are and their journey. We love shooting destination! There is nothing like telling the story of a full wedding week or weekend!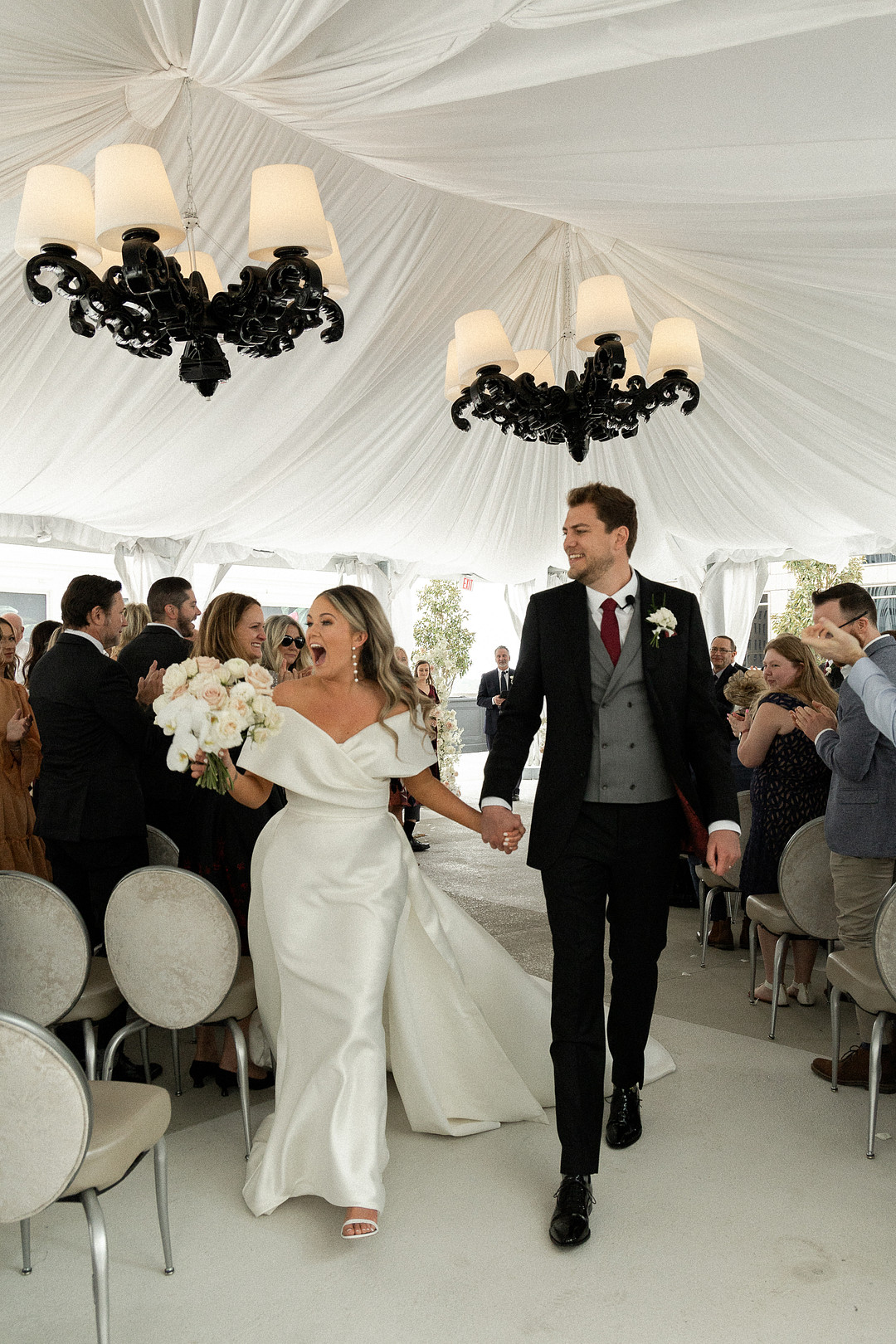 Musicians: Beste Toparlak//Cake Designer:Renaissance Patisserie//Ceremony Location:The Grand Bohemian//Invitation Designer:Minted//Jewelry: Diamonds Direct//Tuxedo and Mens Attire:Myers Park Tailors//Dress Store: anjolique bridal//Beauty: LookLove Beauty//Floral Designer:FloraBella//Event Planner: Lanier & Company//Photographer: MadBou Photo//